Thomas More Family Portrait
Although the painting has the signature of Rowland Lockey (1565/7-1616), it is dated 1530 and the linen canvas dates back to the 1520s. Recent studies indicate that Holbein probably began but never finished this more permanent oil version of the water-based painting that he had completed c. 1527. The water-based ("distempered") original perished in a fire in 1752. Margaret is pointing to the word "demens" ("mad") in the chorus of Seneca's Oedipus, act 4. Other books identified are Seneca's Letters under the arm of Elizabeth and Boethius' Consolation of Philosophy on the sideboard.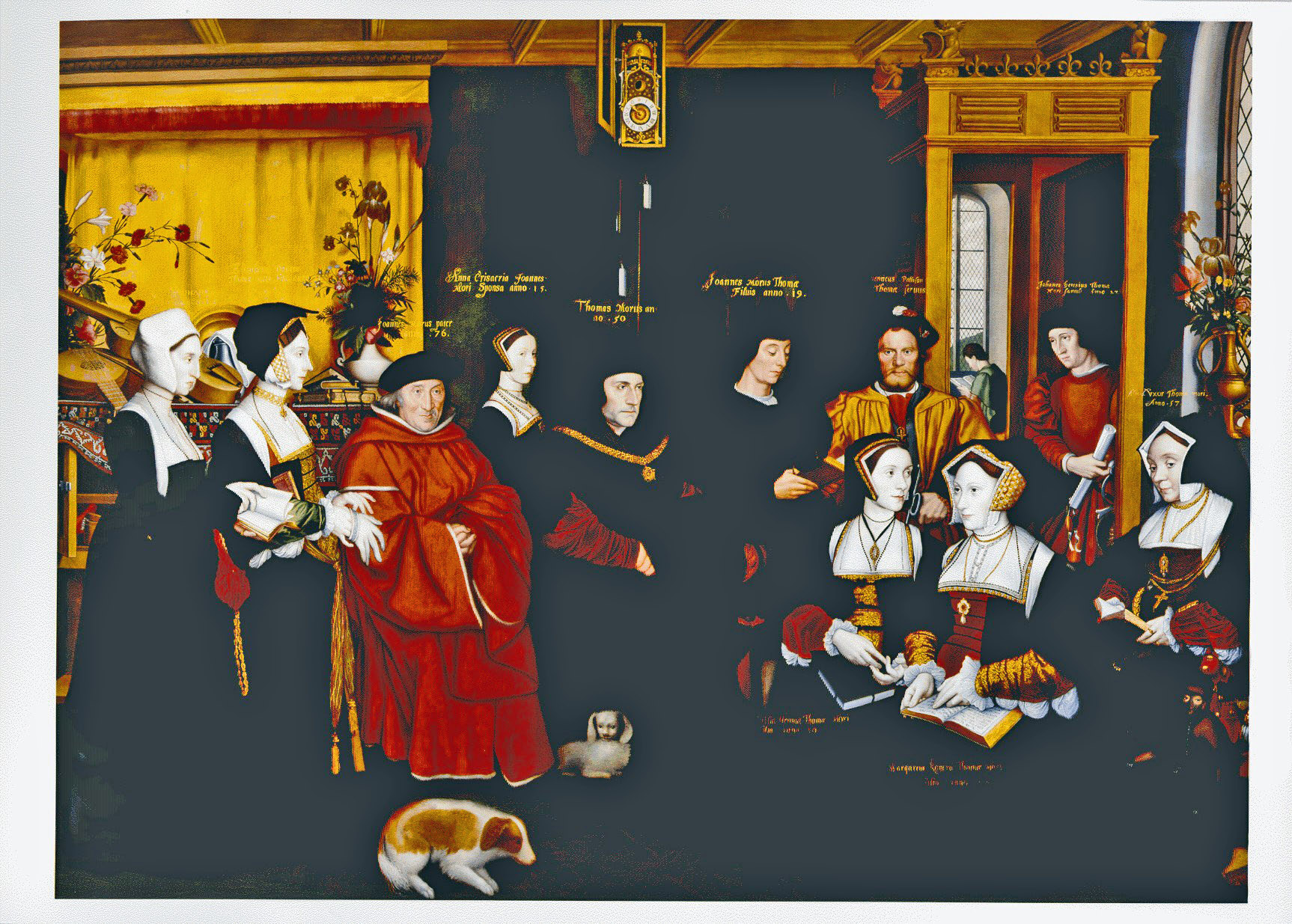 John Harris
27 years old; More's secretary
This painting hangs at Nostell Priory in Wakefield, England. See Lesley Lewis's The Thomas More Family Group Portraits After Holbein (Gracewing, 1998), p. 13 esp. Angela Lewi's The Thomas More Family Group (London: Her Majesty's Stationery Office, 1974), pp. 5-7, and Ruth Norrington's The Household of Sir Thomas More (Buckinghamshire, Eng: The Kylin Press, 1985).